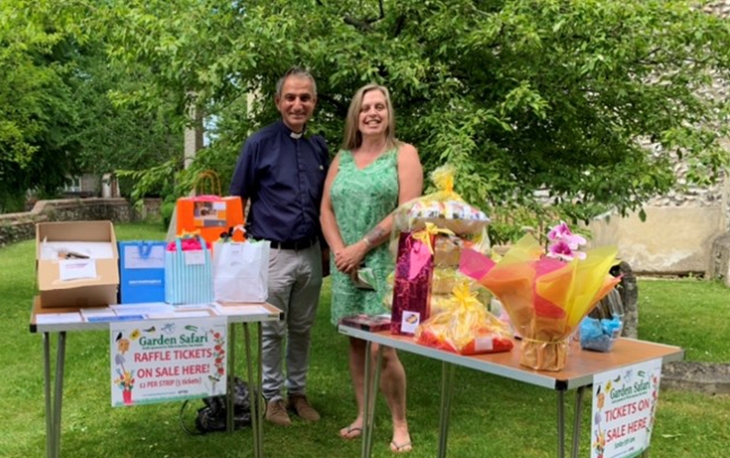 When Funeral Arranger Administrator Julie Brown was approached by Reverend Renos Pittarides from St Martins church East Horsley and asked if she would be happy to arrange the donations for the Gardens Safari Raffle, she was only too delighted to offer her assistance.
Julie asked all the local businesses to donate for the raffle prizes and managed to collect 21 donations! Including a Robin Sculpture donated on behalf of James and Thomas Funeral Directors.
Julie attended the Garden Safari at St Martins Church East Horsley on Sunday 13th June. and set up two tables to display the prizes and sell raffle tickets which raised £260.00.
All proceeds from the day went to the church.